Professional Hair Products At Ramon Bacaui Hair Salon
We carry the highest quality, professional haircare products available to salons, including Amika, Brazilian Blowout, Kevin Murphy, NEUMA, Oribe, and Pai-Shau. While we carry the full line of products for each line,
please call us
to ask if your desired product is in stock.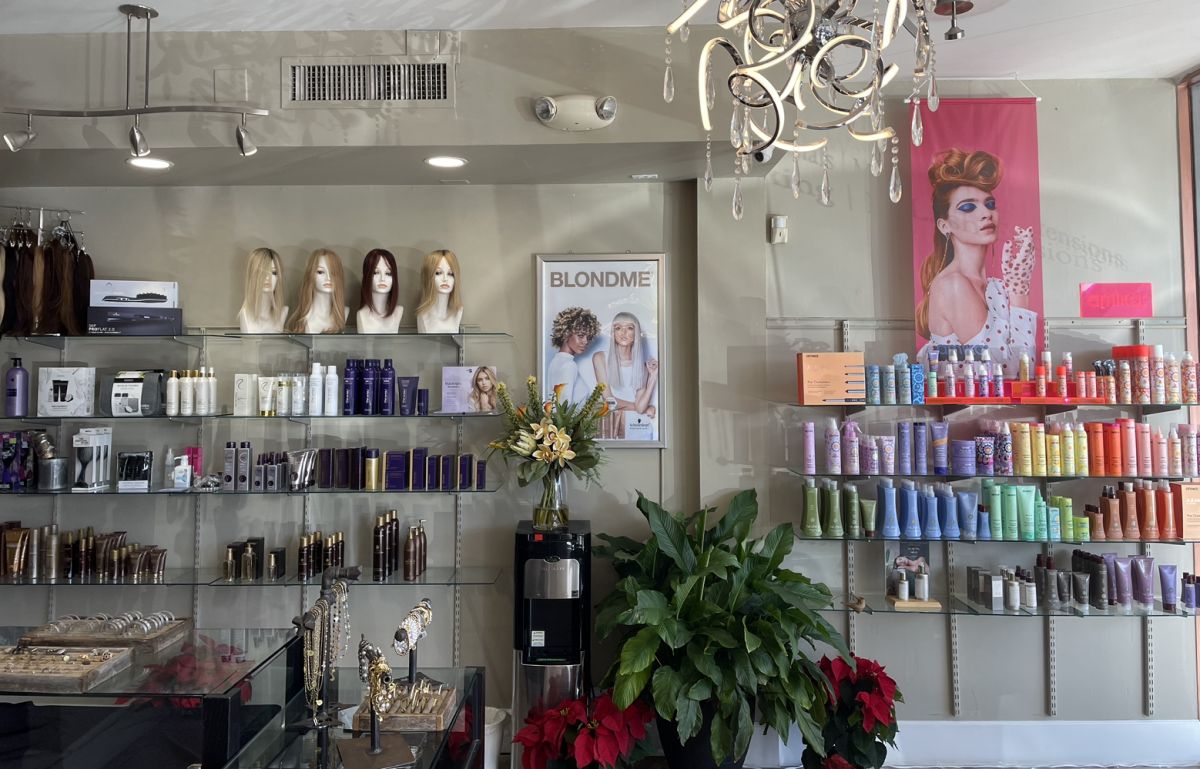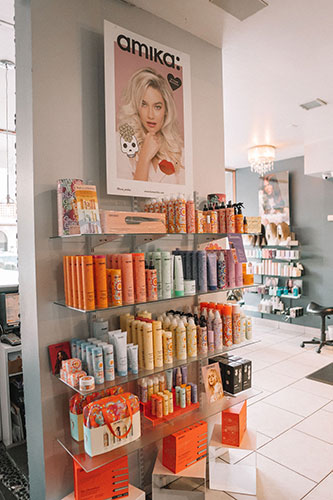 Amika products are not tested on animals. They are vegetarian-friendly, cruelty-free and free from sulfates, MIT, MCI, phthalates and artificial colors.
Ramon Bacaui Salon carries the full line of Amika products, including the top Amika bestselling faves:
Perk Up Dry Shampoo
The Wizard Detangling Primer
Reset Pink Charcoal Scalp Cleansing Oil
Bust Your Brass Cool Blonde Shampoo
Un Done Volume Spray
Soulfood Nourishing Mask
Fluxus Touchable Hairspray
Silken Up Dry Conditioner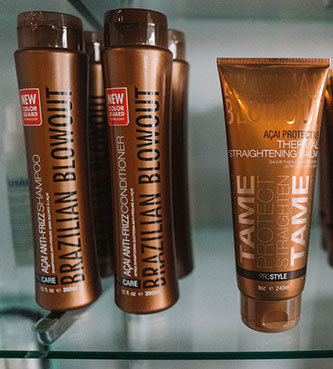 Full line of aftercare products to use after your Brazilian Blowout!
We carry the full line of aftercare products to use after your Brazilian Blowout treatment!
Through the use of breakthrough bonding technologies, these customizable smoothing treatments actually improve the condition of the hair by creating a protective protein layer around the hair shaft to eliminate frizz and smooth the cuticle.
Customizable – keep and define your curls OR go for a sleek and smooth look.
Great for all hair types – wavy, straight, curly or coily? If you've got frizz, we've got you covered!
No waiting period – the minute you leave the salon you can immediately wash your hair, exercise, put it in a pony tail or clip without having to wait days to do so.
Finished in the salon – in 80 minutes or less you get smooth, frizz-free hair for up to 12 weeks.
No line of demarcation with the new hair growth – great for transitioning from Japanese straighteners, relaxers or keratin treatments.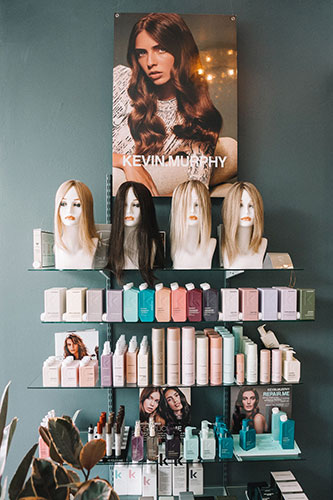 Kevin Murphy hair products are sulfate and paraben-free.
Kevin Murphy is a fashion focused range of salon only, professional hair care products created by Kevin. The Kevin Murphy hair product line includes many styling products including:
Kevin Murphy Colour Care Products – Colouring Angels and Retouch Me
Kevin Murphy Rinse – Smooth Again Rinse, Stimulate Me Rinse, Hydrate Me Rinse, Young Again Rinse, Repair Me Rinse, Angel Rinse, and Plumping Rinse
Kevin Murphy Washes – Blonde Angel Shampoo, Stimulate Me Shampoo, Hydrate Me Wash, Maxi Wash, Smooth Again Wash, Balancing Wash, Young Again Wash, Repair Me Wash, Angel Wash, and Plumping Wash
Kevin Murphy Treatments – Heated Defense, Colouring Angels, Angel Masque, Body Mass, Treat Me, Hydrate Me Masque, Shimmer Shine, Blonde Angel, Un Tangled, Young Again Masque, Leave In Repair, Restore, and Staying Alive
Kevin Murphy Styling Products – Session Spray Flex, Killer Waves, Rough Rider, Bedroom Hair, Body Builder, Anti Gravity Spray, Undressed, Smooth Again, Thick Again, Hair Resort, Motion Lotion, Full Again, Session Spray, Fresh Hair, Hair Resort Spray, Super Goo, Night Rider, Shimmer Me Blonde, Easy Rider, Doo Over, Free Hold, Anti Gravity, Killer Curls, Powder Puf
Kevin Murphy Plumping Line -Ramon Bacaui Salon carries Plumping.Wash, Plumping.Rinse, and Body.Mass.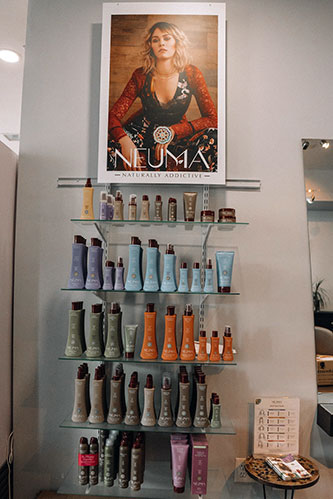 NEUMA is a wonderful product line that combines high performance hair products without sacrificing your hair, your health, or the planet.
NEUMA uses ZERO synthetic fragrance, phthalates, isothiazolinones, sulfates, sodium chloride, parabens, bromides, 1,4-dioxane, glutens, soy, neurotoxins, aluminum compounds, glycols*, formaldehyde donors, ureas, methylisothiazolinone, FD&C Colorant**, carcinogens or environmental pollutants***. (*except hairsprays **except neuBlonde platinum ***except aerosols).
We carry all of the NEUMA award winners, like neuMoisture Intensive Masque, neuStyling Smoothing Cream, NeuControl Hairspray, ReNeu Shampoo and ReNeu Conditioner, neuRepair Argan Oil Treatment and neuSmooth Shampoo.
The Blacklight lightening system is 100% vergan and completely sulfate, salt and paraben free.
The Blacklight lightening system is the key to navigating the complete spectrum of blondes effortlessly. Any blonde you can imagine is now attainable!
Highlighting and bleaching treatments not only strip pigments from the
hair but also amino acids. For that reason highlighted and bleached
hair is often dry, brittle, limp, unmanageable and very porous. The
Blacklight solution is a system that infuses amino acids back into the hair,
resulting in healthier, smoother and more manageable hair. Additionally,
Blacklight contains argan oil which hydrates hair in a natural way while enhancing elasticity.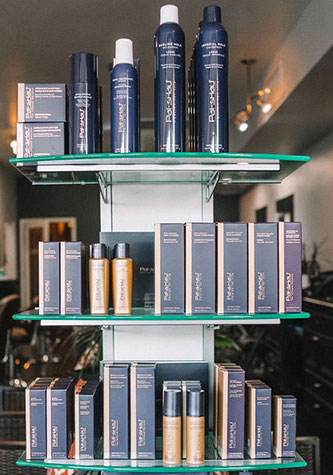 All Pai-Shau products are cruelty free, vegan, color safe, Keratin safe, gluten free, paraben free, sulfate free, phosphate free, and have no added sodium chloride.
Pai-Shau unites natural ingredients with modern science. The Signature Exotic Tea Complex is a powerful concentrate designed to strengthen, nourish and protect the hair. Using a binary delivery system, the Signature Exotic Tea Complex gets infused into hair, providing ultimate rejuvenation.
The Signature Exotic Tea Complex is an exclusive blend of steeped teas from around the world that work in unison to provide powerful rejuvenating properties that strengthen, nourish and protect the hair. Potent antioxidants, panthenol, vitamins B, C and E are infused into every Pai-Shau product to add body and shine. The luxury collection includes our Biphasic Infusion, Replenishing Hair Cleanser, Replenishing Cream Conditioner, Supreme Revitalizing Hair Mask and Style Soufflé.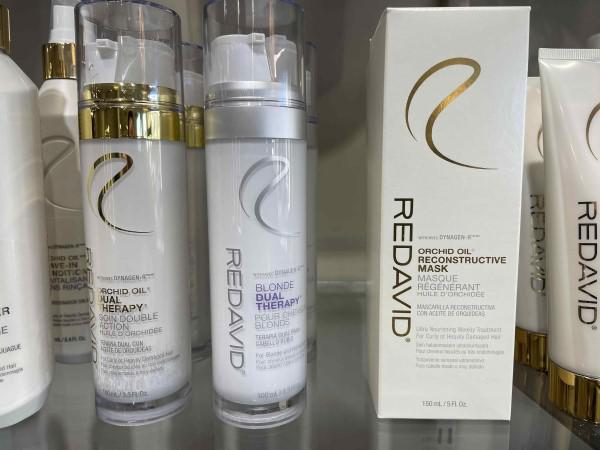 REDAVID products are not tested on animal and paraben and sulfate free
REDAVID haircare products penetrate, repair & improve hair.
Every REDAVID formula goes through a process of tweaking in the lab and then a secondary process of 3+ year stress testing in a salon environment. This process ensures the maximum performances and ensures that every drop in every bottle is designed for perfection:
Proudly Canadian Made
Affordable luxury
Professional Performance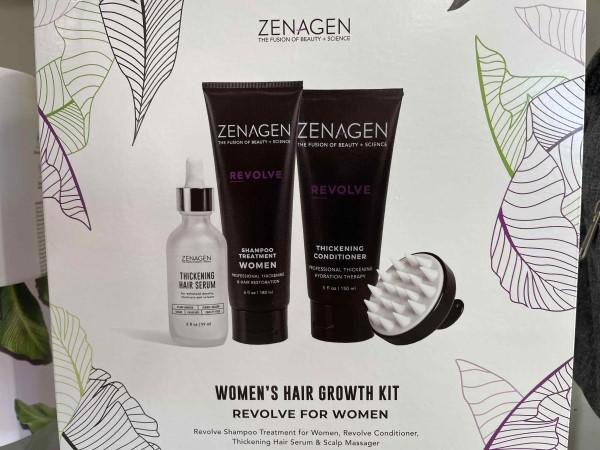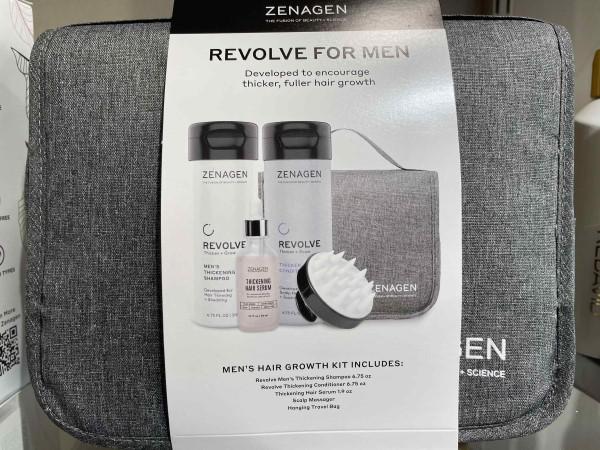 Zenagen, for all hairtypes, is color safe, cruelty free and vegan.
Start Growing your hair the natural way
Zenagen is an award-winning professional hair care brand that is sold in some of the most prestigious salons across the country. Their formulas are the result of years of nutraceutical research and product development and feature plant-based, natural ingredients proven to address the root causes of hair loss.
They strivee to create products that are inclusive of all hair types and textures that tackle hair issues including hair loss and hair repair.
Zenagen is a plant-focused company that understands and appreciates the healing powers that natural ingredients can provide. They source only the highest-quality ingredients and employ their full potential from start to finish. Heat from typical extraction processes can damage the efficacy of ingredients, so they utilize a cold-pressed system that allows for only the most potent and effective parts of the plants to be used in our formulas.
The ingredients used in Zenagen products are:
Green Tea
Saw Palmetto
Aloe Leaf Juice
Red Clover Extract 

 

Brahmi

Grape Seed Extract
Lavender
Alpine willowherb
Start Growing your hair the natural way.