Esthetician - Glenda Ivette Porcha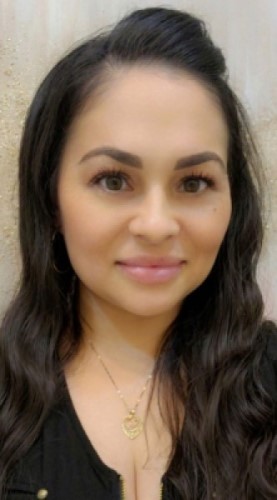 Glenda has been a licensed esthetician since 2010 and she has enjoyed every second of the journey. She loves the fact that she has the ability to make another human feel confident and beautiful/handsome.
Her specialties are eyebrows, yet she sprinkles her magic into all the services she offers. She's honest with her clients and does not believe in upselling or offering services they don't need or will not benefit from. Glenda is a highly qualified speed waxer.
Her goal is to make her clients as comfortable as possible, educate on the process and home care and most of all put a smile on her client's faces. She wants her client and her to feel like a team that together have the target to bring the natural beauty to light with either waxing or skincare.
You can book an appointment with Glenda directly on her 'Vagaro' page by clicking on the button below.